Bo Yoga began while I was teaching in a park in Chicago back in 2013.
I was teaching a Qi Gong class (pronounced Chee Gong) and brought along soft, flexible Bo Staffs to share some new moves with my students.
I was getting bored with the traditional 18 Joint Warm-up, and so we used the Bo Staffs as a stretching prop.
We lay it over our shoulders and twisted and rotated. We placed one end on the ground and stretched and balanced. We spun it in the air and through our hands and fingers.
We loved it!
We could use it for balance, alignment, and mobility. It allowed students with injuries, surgeries, or disabilities access to poses they couldn't do before.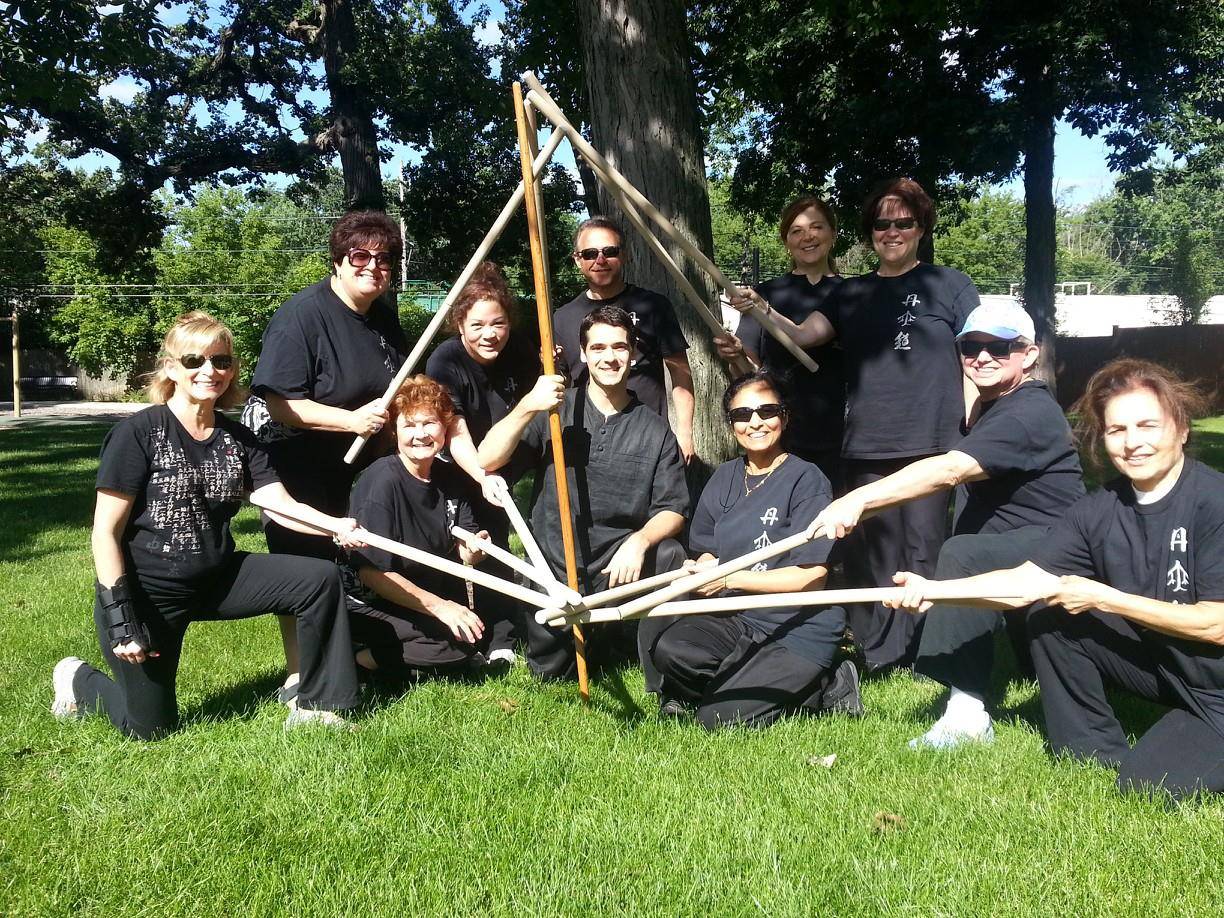 The rave reviews started pouring in. People were recovering from old chronic pains. They were getting benefits far beyond what they were getting before.
I began to include the bo staff into my yoga classes to see if it would help our yogis too.
They loved it!
The Yoga Boga classes (as they were called then ? ) were soon the most popular in our studio.
I looked around for more videos or teachers who were combining yoga and the bo staff… and couldn't find anything!
A sense of purpose and mission filled me with inspiration.
If I didn't share this amazing discovery with the yoga world, who would?
I soon realized that none of the Bo Staffs I found were ideal for a yoga class.
Wood and metal were too rigid and unforgiving. Plastics were too soft and weak.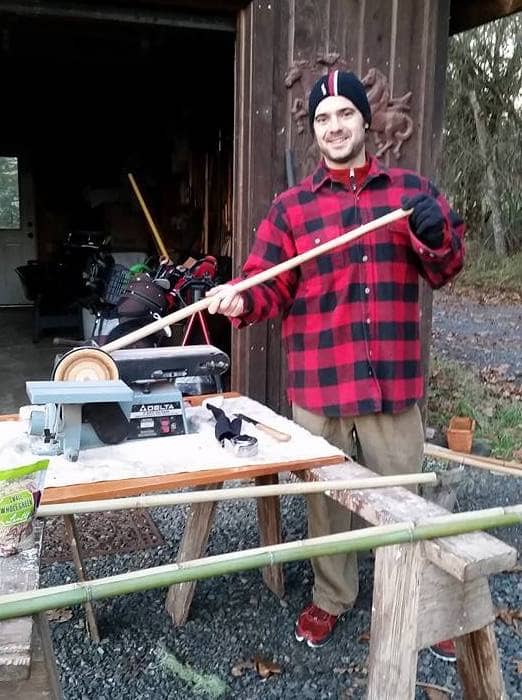 After months of tinkering, I created the perfect hybrid of materials; a strong and durable core, soft foam padding, and sticky rubber tips.  It was flexible, strong, comfortable, and safe.
The Bo Yoga Staff was born!
For 2 years I tested and applied this fantastic new prop in my yoga classes, and found that it could assist and support many dozens of yoga poses and even inspired several new poses.
In 2015, I made the biggest decision of my life.
I knew that I was onto something important yet it would require all of my dedication to bring it into the world.
I quit the yoga company I was with for 10 years, packed all of my belongings in my hatchback, and asked my fiancé Roya if she would come with me to Oregon to start over.
I had no money, no home, no formal education.
Nothing but a pure, burning desire to share this amazing discovery.
We lived with my parents for a year while she went to school and I poured my heart and soul into my new company, Bo Yoga.
In the years since I've traveled the world sharing this tool and philosophy to thousands of students and teachers.